Best Transcription Sites For Beginners
Need options for transcription for beginners? General transcription is something you can do to earn money from home that does not always require experience or an education to get started, although those things don't hurt.
However, learning to do the work fast and efficiently will likely take some time because it's not as easy as most people think it will be at first.
May 8, 2019 - Transcription jobs for beginners with Appenscribe. No Experience Required. This is great transcription company that has transcription jobs for beginners. General Transcription Training for Beginners There are several online transcription courses that you can look at to get started. Such is the Transcribe Anywhere school founded by Janet Shaughnessy, a renowned transcriptionist. It offers high-quality education for people wanting to become a transcriptionist.
In case you're not familiar with it, transcription basically involves listening to an audio file and typing out what you hear. Below, we've shared with you a handful of ways to get started in transcription as a complete beginner!
Transcription Facts
Work may not be steady, so spread yourself around and do work for more than just one company if it looks like you won't have enough to stay busy.
Companies that hire beginners often don't pay as well as companies that require experience, so the money you earn may end up being just extra cash.
The companies listed below will require you to take a skills test before they will accept you to do the work, just to gauge your ability to follow instructions and your typing speed.
Transcription For Beginners
1. Quicktate
Quicktate is one of the most companies that offer transcription for beginners, and also one of the most respected. Pay ranges from 1/4 to 1/2 cent per word transcribed and pay is via Paypal twice a month.
You have to take a test when you sign up and if you do well you should hear back eventually. Also, Quicktate will do a background check on you prior to hiring you due to the sensitive nature of some of the files you may be transcribing. The cost for this is $15.
Best Transcribing Sites For Beginners
Go here to apply or here to read our review of Quicktate.
2. Scribie
Scribie, which used to be known by the name of Call Graph, is another option. However, they are also one of the lowest-paying companies on this list, offering only $10 per audio hour.
When you apply, you'll have to take a transcription test before you're "in." Scribie pays via Paypal and you only need $1 in your account to cash out, which makes me think this might be a good go-to site when you need some extra cash in a pinch.
Go here to apply to Scribie or read our full review of their opportunity.
3. TranscribeMe
Many of my readers use this site regularly (when there is work available). They pay $20 an audio hour and signing up is easy. Take a short exam that gets graded automatically (the exam is easy) and if you pass with good enough accuracy, you are in the system and can start transcribing.
You only do very short eight to ten second audio files, and they pay every week with Paypal.
TranscribeMe is also one of many jobs that pay weekly you can do from home.
Go here to apply at TranscribeMe or read our review of the company.
4. AccuTran Global
AccuTran Global is a legit transcription company that will hire beginners, although you do have to take a skills test first.
You work based on a schedule that they provide for you after you tell them when you're available on a weekly basis. Most of the work involves transcribing financial conference calls.
They pay $0.005/word for beginning transcribers on basic audio and up to $0.0066/word for difficult or foreign audio done by senior transcribers. Pay is monthly via check or wire transfer. They are open to the US and Canada.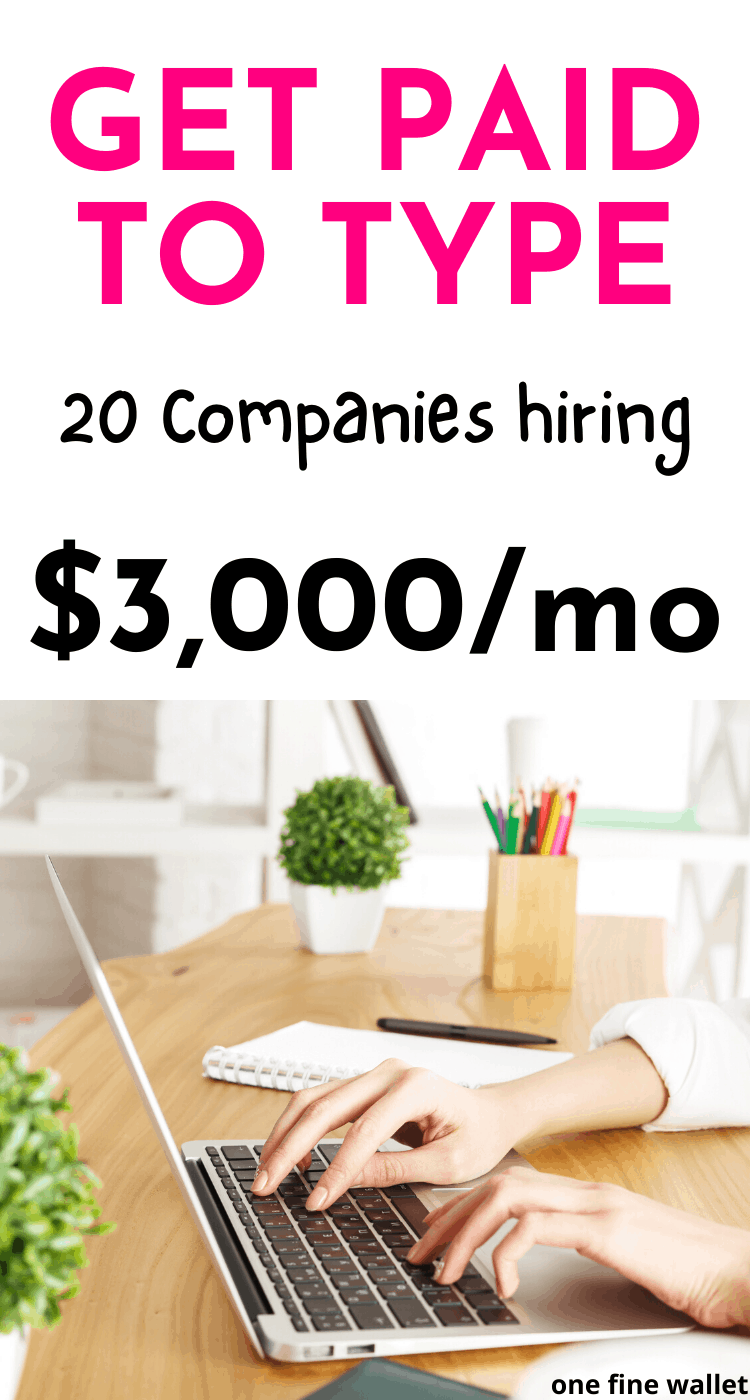 Go here to apply at AccuTran Global or go here to read our review.
5. Rev
Rev has been around for a few years now and are known for hiring beginners, although their skills test that you must initially take can be difficult to pass. According to the site, some transcribers are able to earn over $200 monthly, making this an option for extra cash.
They also offer video captioning work.
Go here to apply at Rev or read our Rev review here.
6. Tigerfish
Tigerfish is another well-known transcription company that will consider hire beginners, and they have been around for a long time.
They pay 3 to 4 cents per line transcribed and you must download and transcribe some audio files as a test, which will involve downloading the Express Scribe software (free).
You can go here to apply at Tigerfish or here to read our review.
7. Daily Transcription
This company claims they're always on the lookout for either skilled or novice transcribers.
You can work full- or part-time for this company, and they prefer if you can be "on call" since assignments come and go. They are not able to guarantee you'll have a set amount of work each week. They require a resume and transcription testing is mandatory for all applicants.
You can go here to apply at Daily Transcription.
8. Freelance Sites
Amazon mTurk and Upwork are a few other freelance sites to use for work. Please keep in mind that finding transcription work on these sites is not a guarantee and the rate you'll be working for will vary depending on the client.
Amazon MTurk offers a great way to "practice" transcription without having to actually apply to a specific company. If you have an account, you can try some easy transcription HITs on there just to get a feel for how it works.
SpeechInk is one requester on MTurk that often puts transcription HITs up. You can also just type "transcription" into the search bar on MTurk to find other companies with transcription HITs.
Keep in mind that some of these requesters will ask that you either take a short, easy test before attempting their work or will ask that you request a qualification from them.
Are you serious about pursuing a career in transcription?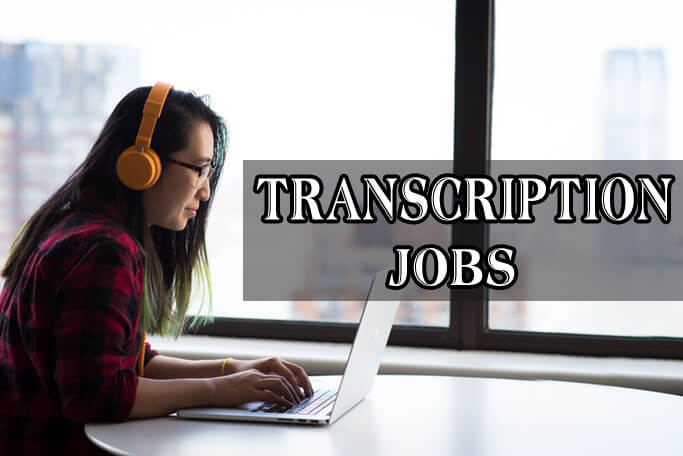 If you don't know a lot about transcribing from home and are very curious about doing this as your career, I recommend Transcription Foundations – a free 7-lesson mini-course that teaches you all about general transcription, how much you can earn, where to find work, and more. Good luck!
Post originally published on October 5, 2011. Updated and re-published on March 25, 2020.
General transcription work offers a stepping stone to many people who wish to work from home. When you do this type of work, it not only helps you learn about managing your time and money but also in gaining valuable skills that will lead you to even more significant opportunities, even if it's in transcription. If you are looking for a general transcription job that requires no experience, here is a list of transcription companies that hire transcriptionists with little or no experience.
List of 28 Best Paying General Transcription Jobs for Beginners
Best Transcription Sites For Beginners At Home
The following is an overview of 28 companies that offer home-based entry-level transcription jobs for beginners.
1-888-Type-It-Up

Although 1-888-Type-It-Up has a team of mostly experienced transcribers, it looks for fresh talent as well. If you are able to pass its transcription test and follow directions precisely, as well as meet its formatting, accuracy, and reliability standards, you can get hired. You must be a United States resident to become a member of the team.

3 Play Media

To work with 3 Play Media, transcription experience is not required: however, you do need word processing experience. An excellent written and verbal command over the English language, as well as proper grammar, spelling, and punctuation usage, is also a prerequisite. You must be a U.S. resident to apply.

Accutran Global

Accutran Global is always on the lookout for new transcribers who are looking for entry-level transcription jobs. The company only hires U.S. and Canada based transcribers. You should be flexible, as Accutran Global wants that you complete your assignments in quick turnaround times. You need to fill out an application and pass a transcription test to qualify.

Appenscribe

You need to fill up an online form and pass a few simple transcription tests to qualify for an entry-level transcription job at Appenscribe. These tests examine your proficiency in English, or in your native language. The company looks for transcriptionists worldwide, and being multi-lingual helps you get more work in this company.

Babbletype

Babbletype is a top-rated general transcription company as it offers a high degree of flexibility. It typically provides a 24-hour turnaround time to its transcribers. There is no commitment on an hourly basis or a schedule each week. To be a part of this company, you need to complete a test series that takes about 3 hours to complete.

Bam! Transcription

Bam! Transcription specializes in entertainment transcription. Most transcriptionists who are beginners can complete transcription work of this type at an entry-level. You only need to pass a necessary skills test for getting hired.

Birch Creek Communications

Although Birch Creek Communications specializes in legal and corporate audio files, it offers general legal transcription work that can be completed by general transcriptionists. To apply, you must be a United States resident.

CastingWords

CastingWords transcribers are independent contractors hired globally. They offer a lot of work flexibility. The CastingWords editors and other freelancers will grade your work, and provided it meets their requirements; they will hire you.

Crowdsurf

Crowdsurf hires transcriptionists on a freelance basis to transcribe video into captions for the disabled, and language learners. You will get small transcription tasks that let you create a working schedule that is flexible. You can get hired by the Crowdsurf team after completing some questions and undergoing a brief assessment.

Daily Transcription

Daily Transcription focuses on corporate, legal, and entertainment transcription, with entertainment clients forming the majority of its client base. They will take a small assessment to know whether you're equipped with the necessary transcription skills for the position.

GMR Transcription

GMR Transcription hires general transcribers for a range of topics, like business, academics, or legal. It offers a small quiz for you to assess yourself before applying to ensure that you are a good fit for the team. You need to pass a qualification test after you apply.

GoTranscript

GoTranscript needs you to have excellent English skills to get hired. The company hires transcribers globally. GoTranscript is a superb option for those who are looking for entry-level transcription jobs because it has minimal requirements, which also includes typing speed.

Hollywood Transcriptions

Hollywood Transcriptions has clients in the academic, entertainment, corporate, and the legal, fields. No prior transcription experience is required, but you must be able to type 65 WPM.

Quicktate

Quicktate hires independent contractors to transcribe voicemail messages, letters, phone call recordings, conference calls, and more. You need to closely follow the instructions provided by the company and you must have an excellent command over your native language. To qualify for a job with Quicktate, you have to pass a series of tests.

Rev

Rev has gained a lot of popularity for transcription work from home jobs, as it offers a great amount of flexibility in doing your work, with the freedom to work as much, or as little, as you want. Since the Rev editors will regularly review and provide you feedback for your work, it's a very good place for beginners.

RNK Productions

RNK Productions hires home-based transcribers for video captioning. It works with numerous movies and TV shows: so you will get a chance to transcribe some of your favorite ones as well.

Scribie

Scribie (lets you work from home on your schedule with no monthly hour commitments. With Scribie, you'll be typing or dictating your audio transcriptions of very short files of less than 6 minutes duration.

SpeechPad

SpeechPad offers flexible, general transcription jobs with no set schedule or number of hours. You need to have a typing speed of at least 40 WPM with fluency in English, proper grammar and a good understanding of dialects. The more qualifications you acquire through SpeechPad, the more jobs will be available to you and the more you can earn. You'll also be rated for the quality of each of your jobs.

Tigerfish

Tigerfish offers transcription positions that are flexible, hence suit those who want to create their schedules. You are not required to have experience but will be needed to study the Tigerfish style guide and follow it while transcribing the three test files as a part of your application process.

Transcribe.com

You need to have an excellent command over the English language and pass the transcription assessment, to gain a place in the team. You must also be a U.S. resident and speak English to get approved.

Transcribe Team

Transcribe Team accepts beginning transcribers who can work from home with a flexible schedule. The audio files you'll transcribe vary greatly, giving you a new experience every day.

TranscribeMe

TranscribeMe welcomes beginning transcribers, provided they have excellent English and excellent typing skills. They need you to transcribe very short duration audio files: therefore, it's an excellent start for entry-level transcribers. TranscribeMe hires from all over the world. You won't need specialized equipment, but it does require you to have the Google Chrome browser.

Transcript Divas

Although you don't need to have prior experience to join Transcript Divas, they expect very high-quality work and the ability to deliver in quick turnaround time.

Transcriptions 'N Translations

Transcriptions 'N Translations offers work that deals with transcribing favorite television shows. Although no prior experience is required, passing a necessary skills test to qualify is a must.

Ubiqus

Ubiqus has numerous transcription projects lined up for its team, that range from medical to corporate. You are not required to have prior experience, but you need to deliver work in quick turnaround time. Ubiqus hires U.S. residents who have a typing speed of 70 WPM.

Verbal Ink

Verbal Ink prefers hiring those people who are highly skilled linguists. Therefore, having a good command over your language will land you a job with this company more easily. You are required to be computer-savvy and be able to deliver in quick turnaround time. To apply, you need to send your resume and your availability, along with your cover letter.

Caption Matrix

Caption Matrix is a global company that hires both English transcribers and bilingual workers in multiple languages. Most of the work involves video transcription, such as documentaries, instructional videos, and presentations.

TSI

TSI Transcripts hires transcribers having an excellent working knowledge of computers. Having multilingual abilities is a plus, apart from a typing speed of at least 70 WPM.
Applying to these individual companies can be a tiresome task for you. To simplify this process, we have created the TCI Job Board, dedicated to matching transcriptionists and translators to the companies and/or employers currently looking to hire a transcriber/translator. Upload your resume today to get hired.
Best Transcription Sites For Beginners For Beginners
Get More Insights Over Here!